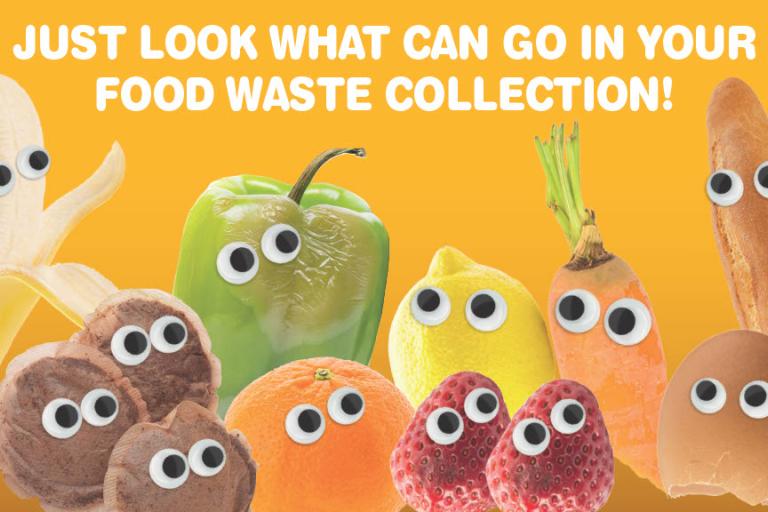 The Devon Authorities Strategic Waste Committee (DASWC) have launched a new campaign that's designed to inspire residents and encourage them to recycle their food waste in the correct container.
Recent analysis of black bin waste across Devon has unveiled an alarming trend - many households are still disposing of food waste in their black bins. With a particular focus on North Devon, recent statistics have shown that the district disposes of just over 60 tonnes per week in their black bins.
The DASWC is encouraging residents to harness the power of their food waste containers by utilising them for their intended purpose. By placing food waste in these containers, it will be collected weekly, alongside other waste and recycling services. The collected material is then processed at an anaerobic digestion facility right here in Devon. Through a series of sealed tanks, this material is broken down to produce methane, a valuable gas used to generate electricity, and digestate, a nutrient-rich fertiliser benefiting local farmers.
Lead Member for Waste and Recycling at North Devon Council, Councillor David Knight, says: "Not only does diverting food waste from the black bin help save space for non-recyclable waste, but it also prevents the occurrence of odours and pests, ensuring a cleaner and more hygienic environment. 

"One point I would like to remind residents of is that you can use any bag to line the food waste container, including reusing bags such as bread or cereal bags. This not only keeps the container clean but it's free and is recycling in itself!"
To encourage residents to recycle their food waste responsibly, DASWC is inviting them to pledge one or two simple actions to make a difference. By participating, individuals within the community have the chance to win one of five food blenders. The closing date for pledges is midnight on 26 November. To take the pledge and learn more, visit Recycle Devon's website.
To stay up-to-date with the campaign, follow @recycledevon and @northdevoncouncil.
For additional information on reducing food waste, you can explore Recycle Devon's 'Love Food Hate Waste' webpage.
To find out what goes in what bin, box and bag in North Devon, please visit North Devon Council's helpful 'what goes where' webpage.