Marlborough Road Cemetery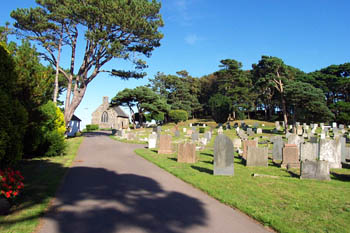 Marlborough Road cemetery can be found at the top of Marlborough Road, just outside Ilfracombe town centre.
The cemetery features a range of grave types in a mature landscaped setting, including areas for the burial or scattering of ashes. There is also a small chapel where funeral services can be held.
Cemetery postcode EX34 8PD
The main cemetery gates are open Monday to Thursday 8am to 4pm and Friday 8am to 3.30pm
The cemetery is accessible at all times through two pedestrian entrances
The main areas of the cemetery and chapel are wheelchair accessible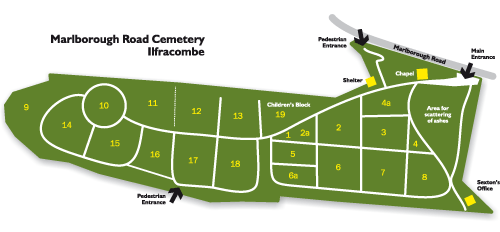 There are no formal parking facilities at this cemetery, though there are areas where cars may remain for short periods. In the event that visitors drive onto the site please do not obstruct roadways as funeral corteges may need to have access for a burial service.
North Devon Council abides by the Institute of Cemetery and Crematorium Management's Charter for the Bereaved and associated Guiding Principles.