Landlords sought for private rented housing
29 April 2022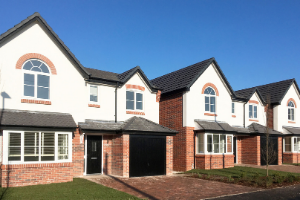 Landlords in North Devon are being called on to let their property through North Devon Council for customers they are working with to find alternative accommodation in the local private rented sector - and being told of the support that they can receive by doing so.
The council says there has historically been a reluctance by landlords to let through local authorities and they would like to raise the profile of the support measures and interventions for landlords and agents who opt to do so. The drive to bring in more private rented sector landlords is part of the council's efforts to tackle the housing crisis in the district.
Available property is sought across the district and particularly in the towns of Barnstaple, South Molton and Ilfracombe. The council does not require property owners to have experience of being a landlord; its Housing Options team will advise and guide both tenants and landlords through the process. Some of the interventions that can be sought by the team to support and sustain private rented sector tenancies include:
loans for a deposit and advance rent for eligible prospective tenants
support for tenants to ensure rent is paid and tenancy obligations are followed
finding suitable tenants with no cost
guidance for landlords on legislation and process
liaison between tenants and landlords to resolve any disagreements
funding for interventions such as commercial cleaning services and repairs
referral to outside agencies for additional support where required
Lead member for housing at North Devon Council, Councillor Nicola Topham says: "There are lots of myths and untruths surrounding tenants who are housed through the council, which is unfair. Many of those who contact the council regarding their housing need are hardworking families and individuals who have found themselves in a difficult position and cannot find a home; this is even more so the case since the start of the pandemic.

"Where problems do arise, our Housing Options team can offer a range of support measures to sustain a tenancy and support both parties. This can take away some of the worry and remove the costs involved in finding suitable tenants for accommodation. In return, we would like to see reasonable landlords that don't want to micromanage their tenants and will keep their rents at a reasonable rate. We urge any North Devon residents and landlords who fit this description to contact us and talk through the options available to them. "
Potential landlords should contact North Devon Council's Housing Options team by email to prsanddeposits@northdevon.gov.uk  or by telephone to 01271 388870.
Anyone who believes they are at risk of becoming homeless should get in touch with North Devon Council as soon as possible on 01271 388870 or email customerservices@northdevon.gov.uk.