Further commitments for environment at latest council meeting
14 January 2021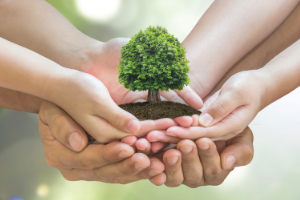 Further commitments to tackling environmental issues were made by members of North Devon Council at a Full Council meeting last night (13 January).
Lead Member for the Environment Cllr Netti Pearson put forward a motion which was backed by members to support the Climate and Ecology Bill currently before parliament which would see the government having to develop an emergency strategy to step up efforts to reduce harmful emissions and protect wildlife.
Cllr Robbie Mack asked the council to look at the issue of polystyrene bodyboards which are regularly discarded and then break up causing a negative impact to the natural environment on land and in the ocean. Members strongly supported the idea but voted to refer it to the council's Strategy and Resources Committee so the motion could be strengthened further.
The Leader Cllr David Worden asked members to support his motion to ask the government to allow the continued use of virtual committee meetings after the pandemic. He suggested that a hybrid solution is introduced where members who have long distances to travel for meetings or members with parental and caring responsibilities can opt to use the virtual facility but if members prefer to come to meetings in person, they still could. Members voted overwhelmingly in favour of the motion, recognising the positive impact that fewer car journeys would have on the environment.
Lead Member for Climate Change Cllr Caroline Leaver proposed that the council stepped up its fight against litter by working in partnership with Keep Britain Tidy and local businesses. Members agreed to refer this issue to Strategy and Resources who will be considering a litter strategy at its next meeting.
Cllr Pearson says: "Humans have already caused irreversible climate change, the impacts of which are being felt in the UK and around the world. We need to do much more and we need to do it quickly. The costs of failing to address this crisis will far outstrip the investments required to prevent it. Investing now will bring many benefits in the form of good jobs, breathable towns and cities and thriving communities."
Cllr Leaver says: "After seeing how dramatically litter levels declined earlier on in the pandemic, it is now becoming a common issue again in parks and on footpaths and cycleways. Although our staff do an amazing job, they cannot possibly do it all, particularly being so stretched during the pandemic. Therefore, all of us must play our part in preventing the build up of litter in our communities, which is not only unsightly but can present health risks."
"North Devon Council is committed to tackling litter in our district and to working for cleaner streets and public spaces across our communities."
The council has also prepared a draft environment strategy setting targets to reduce carbon emissions across the district which will soon go out for public consultation.