Devon-based contractors to start work on Barnstaple Pannier Market
16 January 2023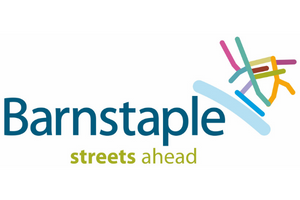 North Devon Council has appointed a Devon-based contractor to carry out repairs and improvements to Barnstaple Pannier Market, starting this month.
Westcountry Maintenance Services (WMS) will be taking possession of the market on Monday 16 January, when they will start on a series of works as part of the Market Quarter regeneration project in Barnstaple Town Centre. 
The works include plans to: refurbish the Market Street toilets; repair and redecorate the building; relocate the office to the old Pannier Market café; refurbish the Corn Store into an insulated and self-contained space and traders' storage area; glaze the doors to Butchers Row; relocate the storage and bins area; and refurbishment the outside of the Guildhall.
Lead Member for Economic Development and Regeneration at North Devon Council, Councillor Malcolm Prowse says: "We are really excited to have appointed local contractor Westcountry Maintenance Services to carry out these long-planned works to the Pannier Market. These changes will not impact the heritage and charm of the market; instead they will make it a more diverse and flexible space that can be used for a vibrant mix of markets, cultural events and community gatherings. We look forward to working with WMS to achieve a space that will be enjoyed even more by local people, visitors and traders." 

Michael Sussex (Managing Director of Westcountry Maintenance Services) said, "WMS are proud to have secured this fantastic project working on such a prestigious and popular landmark. We look forward to helping contribute to the transformation of  the Market Quarter for the enjoyment of everyone, and being based locally we cant wait to enjoy the area ourselves!"
In the initial two to three weeks, WMS will be :
setting up site accommodation alongside the protective screening and panelling to segregate the work area
erecting internal scaffolding that will be filling the Pannier Market, starting from the Guildhall end and working back towards the public right of way between Butchers Row and Market Street
starting work on the old toilet block in Market Street and the Pannier Market office
stripping out of the old café
carrying out works to the underside of the Guildhall undercroft
The council says it is unable to provide a definitive completion date on the works due to the scale of the project, but while the market is closed traders have been offered a space in Green Lanes Shopping Centre to continue trading from.
For more information and to stay up-to-date with the project visit North Devon Council's social media channels (Facebook/Instagram: @northdevoncouncil, Twitter: @ndevoncouncil) or visit the Barnstaple.co.uk website. Pannier Market traders who have opted to trade from Green Lanes whilst the works take place can be temporarily contacted on 01271 388874.
Information on Westcountry Maintenance Services is available on their website.