Closure of museum and tea room for funeral
24 January 2023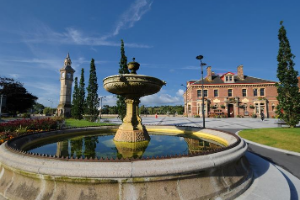 Bromley's Tea Room at the Museum of North Devon and Barnstaple will close on Thursday 26 January to give staff the opportunity to attend the funeral of a much-loved colleague.
The museum itself will also be closed between 11am and 2pm so that museum staff can pay their respects to Mrs Geraldine Sainsbury, who volunteered at the museum for over 20 years.
Museum Manager, Alison Mills says: "We are sorry for the inconvenience the closure of the tea room and museum causes that day, but it is really important that our staff have the opportunity to say goodbye to Geraldine. She was a passionate enthusiast for the museum, Barnstaple and culture in general and we will miss her a great deal. We send our condolences to Geraldine's friends and family."
The museum will be open between 10-11am and between 2-4pm that day.
Information about the Museum of Barnstaple and North Devon, including current exhibitions and visitor information, is available on their website.