New culture strategy for northern Devon encourages "flourishing culture" across region
30 September 2022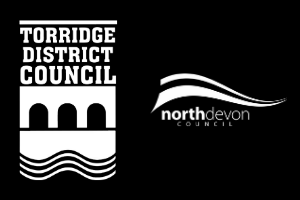 Torridge and North Devon Councils, with support from Arts Council England, are launching a new Culture Strategy next week. The strategy will be launched at 11am on Tuesday 4 October at Barnstaple Square, when a number of the cultural organisations already working in the region will be showcased, and businesses and the community will be given the chance to learn more about the strategy.
"Flourishing Culture: The Northern Devon Culture Strategy" aims to build on the thriving cultural sectors and opportunities for growth identified across the region. The document explores the nature of culture in its many different forms and sets out ambitious goals and targets, which it hopes individuals, businesses and other organisations in the region will sign up to. The aim is to deliver increasing economic and wellbeing benefits, as well as contributing to the rejuvenation of town centres and attracting tourism. The strategy will also support and strengthen bids for investment, providing a benchmark against which progress can be measured.
The strategy focuses on three main themes: helping people blossom; development of cultural hubs; and helping places thrive. The diverse but connected themes indicate the broad meaning of "cultural activities" across northern Devon's communities – from those that contribute to wellbeing to those that deliver economic benefits or address climate change or recognise the unique status of the area as a UNESCO Biosphere Reserve. The importance of culture ranges from the economic in a vibrant heritage and tourism sector as well as the wellbeing derived from taking part in cultural or creative activities or living and working in a culturally rich environment.
The next steps are for the area's residents, organisations, strategic partners or businesses to sign up and show their support for a flourishing culture. 
One of the core threads of the strategy is the development of a cultural forum, which will meet, talk, and share best practice, and to further use the strategy to support growth and investment for whatever area of culture people find themselves operating in. Both Councils are keen to hear from practitioners and organisations who are ready to get involved in taking the next steps to help advance the strategy and opportunities further.
Leader of Torridge District Council, Councillor Ken James said: "The cultural strategy for northern Devon has helped us understand the different impact culture has on our economy, infrastructure and wellbeing and sows the seeds for future development and growth, identifying and helping to remove the barriers to us achieving this. Working together with public, private and third sectors will ensure that we can achieve a thriving, sustainable and impactful cultural offer right across northern Devon."

Leader of North Devon Council, Councillor David Worden said: "Achieving our vision for culture in northern Devon will be the work of more than any single organisation or group of individuals and making this strategy a reality will need contributions from partners old and new. We very much hope that it will encourage others to join in helping culture grow, flourish, and achieve the ambitious goals and targets, which will bring further benefits to individuals, groups, our towns and villages, and the region as a whole."   

Area Director for Arts Council England, South West, Phil Gibby said: "We're thrilled that Torridge and North Devon Councils are making this commitment to the growth of creativity and culture in northern Devon. The new strategy recognises the offer of the region's unique cultural sector, rooted in identity, heritage, and the environment, and promotes the benefits of creativity and culture in community, supporting wellbeing and boosting civic pride.

 "Experiencing culture has a deep and lasting effect on people and the places we live. The aims of the strategy focus on amplifying local voices and cultivating accessible art and culture - lying at the heart of our vision set out in Let's Create, designed to deliver opportunities so that every person in England can get creative and experience brilliant culture at their doorsteps. We cannot wait to see the impact of this strategy for those living in Torridge and North Devon, an Arts Council Priority Place."
The full culture strategy is available to read on North Devon Council's website and Torridge District Council's website.