Barnstaple, Landkey and Tawstock benefit from council funding
06 September 2022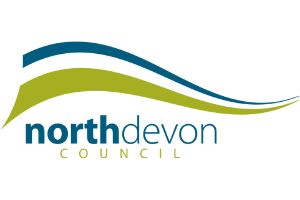 Improvements to community amenities across North Devon are on their way thanks to a funding boost of just over £278,000 from North Devon Council.
At a meeting of North Devon Council's Strategy and Resources Committee on Monday 5 September, Councillors agreed to allocate the money, which will be used to help improve various community facilities in the areas of Barnstaple, Landkey and Tawstock:
£111,099.60 to Fremington Parish Council towards the construction of a Multi Use Games Area at Queen Elizabeth II Playing Field, Tews Lane, Roundswell
£15,002.19 to Tawstock Parish Council to enhance Tower View Recreation Area, Barnstaple
£39,703.60 to North Devon Crematorium towards the creation of a memorial garden at North Devon Crematorium, Barnstaple
£62,636.92 to North Devon District Council towards public realm improvements at Library Square, Barnstaple.
£25,937.55 to Barnstaple and Pilton Cricket Club towards enhancements of their clubhouse at Raleigh Meadow, Barnstaple
£7,900 to Landkey Town Football Club towards access and storage improvements at Millenium Green, Landkey
£16,181.29 to Tawstock Village Hall towards the enhancement of Tawstock Village Hall
Leader of North Devon Council, Councillor David Worden, says: "I am thrilled that we are able to help provide funding for these public amenities through S106 funding.

"The following projects are brilliant and I'm pleased to be able to share them with you in more detail...

"Fremington Parish Council plan to construct a multi-use games area at Queen Elizabeth II playing fields in Roundswell. The facility will be free of charge and new footpaths will be constructed to ensure it's accessible for all. 

"Tawstock Parish Council intend on using the money towards a long term project to enhance the Tower View Recreation Area for the benefit of the whole community. The next stage of the project is to improve footpath accessibility. 

"North Devon Crematorium are using the money for the creation of a new memorial garden. The design will include outdoor seating, a water feature and some weather protection. 

"Public Realm Improvements at Library Square will also be taking place thanks to this funding. Proposals include additional hard and soft landscaping, improved seating, art form/sculpture and general improvements to decoration.

"Barnstaple and Pilton Cricket Club are putting the funds towards their project to help support their disabled users group. Secure storage will also be purchased for pitch maintenance machinery. 

"Landkey Town Football Club, similar to Barnstaple and Pilton Cricket club, plan on purchasing secure storage for pitch maintenance equipment. Funds will also be used to provide an enhanced surface to the access road to the clubhouse car park. 

"Finally, Tawstock Village Hall will be installing a solar PV system on their roof to make the facility more environmentally friendly and financially viable for the future. 

"Each project is wonderful and I truly believe each and every one of them will bring great benefits to our community."
Under Section 106 of the Town and Country Planning Act 1990, contributions can be sought from developers towards the costs of providing extra community and social infrastructure as a result of the impact of new development.
These contributions can only be used for certain things, but are used primarily for public open space projects.