Statement from Council Chief Executive on the Barnstaple Pannier Market
13 October 2022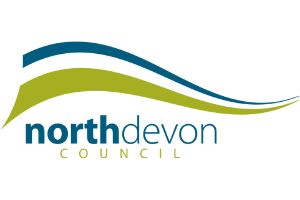 North Devon Council's Chief Executive, Ken Miles has issued a statement regarding the closure of the Barnstaple Pannier Market. 
Ken Miles says: "North Devon Council is undertaking a major project to regenerate the centre of Barnstaple. 

"As part of this programme, contactors engaged by the council removed some relatively small sections of old paint on the roof timbers of Barnstaple Pannier Market on Monday 3 October .

"This work involved the blast removal of the paint. The works were being undertaken to ascertain the structural integrity of these timbers to take additional loads as part of the refurbishment plans.

"On Friday 7 October, officers overseeing this programme were made aware of the likelihood of this paint containing lead.

"Following Health and Safety Executive guidance in this situation, we closed the market and have made direct contact with all relevant parties: employees, contractors and traders.

"Testing of the residual waste from these works has shown the presence of lead. The site will remained closed as specialist contractors remove this material to remove any risk moving forward.

"Alternative provision has been offered to all traders. A full investigation has been established. There is no indication at this time that anyone has been harmed by the incident.

"We would like to apologise for the concern and inconvenience caused by these works."

Traders from the Pannier Market will be setting up in Green Lanes and on Library Square. It is hoped that these alternative arrangements will minimise disruption to the traders and provide a unique alternative trading location.

Keep an eye on our social media channels and

webpage

for details on who is trading and where.