Antisocial behaviour PSPO introduced in Barnstaple and Ilfracombe
26 November 2020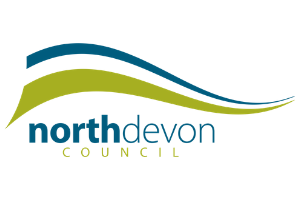 A Public Spaces Protection Order (PSPO) to deal with antisocial behaviour in Barnstaple and Ilfracombe has been given the green light by councillors.
At North Devon Council's Full Council meeting last night (Wednesday 25 November), members agreed to introduce the PSPO, which targets nuisance behaviours such as street drinking, drug use, public urination and aggressive begging (using intimidating language or actions, or begging within five metres of a pay point or cash machine). 
The PSPO expands on restrictions already in place, which aim to prevent nuisance alcohol misuse, to include other conduct that has a detrimental effect on the local community. It has been designed with the aim of enabling the council to manage street-based antisocial behaviour more proactively.
A breach of the PSPO could result in the issue of a £100 fixed penalty and failure to pay the penalty could result in court proceedings and a fine of up to £1000. The PSPO was the subject of a public consultation earlier in the year, with participants largely in favour of the PSPO. 
Leader of North Devon Council, Councillor David Worden, says: "Antisocial behaviour of any kind is unacceptable and can have a really damaging impact on people's lives, so we welcome the ability to be able to deal with conduct of this kind in a more direct way. We hope that the PSPO will have a positive impact on the community in their enjoyment of our two main towns."
Barnstaple Town Centre Manager, Hannah Harrington says: "Unfortunately, antisocial behaviour by a minority does have a negative impact on the town centre so the introduction of the PSPO, which aims to improve the quality of life and experience for all residents, businesses and visitors to Barnstaple Town Centre is welcomed."
It is expected that the PSPO will be introduced in Barnstaple and Ilfracombe before the end of the year.