Vulnerable people urged to get help
05 May 2020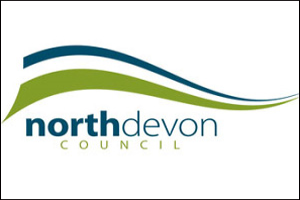 Vulnerable people affected by the current Coronavirus lockdown in North Devon are being urged to make sure they have all the provisions they need ahead of the VE Day bank holiday weekend coming up.
The early May bank holiday has been moved from its traditional first Monday in the month to Friday 8 May to mark the end of the second world war in Europe.
North Devon Council is helping to co-ordinate a vast network of community volunteers to ensure people who are isolated and unable to leave their homes get access to food, prescription deliveries and other support.
The council has launched a special helpline and online form for people to let them know what sort of help they need. This is then passed down to the volunteers in their local community to source the help required.
Council Leader Cllr David Worden says: "We don't want our most vulnerable customers left short over this coming bank holiday weekend. Some may not be aware that it has moved from Monday to Friday so we just want to send out this reminder to get in touch if they need help well in advance of the bank holiday on Friday 8 May."
The number to call is 01271 388280 and the online form is on the NDC website.Vulnerable people urged to get the help they need before VE Day bank holiday