Grants and Community News 23 November 2021
23 November 2021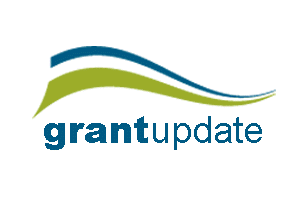 COVID-19 SMALL GRANTS FUND 2021/22
Devon Voluntary Association (DeVA) working with Devon County Council to support Devon's COVID-19 Local Outbreak Management Plan.
Funds available from the Contain Outbreak Management Fund (COMF)
Have you got an idea that will support Devon's Public Health to suppress the
Covid-19 virus locally, increase engagement with control measures, mitigate the impact of lockdown on our communities and/or increase the resilience for those at risk and in isolation?
Will a grant of up to £300 help you deliver your idea?
Are you able to target those disproportionately impacted such as:
The BAME Population
Homeless / Routh Sleepers
Vulnerable People classed as Clinically Extremely Vulnerable (CEV)
Please note all funds must be spent by 31st March 2022.  If you want to learn more about this grant and who to contact to apply you can find more information on the North Devon Voluntary Services website.
The Circular Future Fund
Grants of between £150,000 and £300,000 are available to a range of UK organisations, including charities, social enterprises, Community Interest Companies, academic bodies and institutions and for-profit organisations (as defined by "organisations that aim to generate profit from their operations, which have been operating for no longer than 5 years).  Collaborative proposals are welcomed.
The John Lewis and Partners and the HUBBUB Foundation is an award-winning environmental organisation, which runs creative campaigns to encourage positive everyday actions for the environment.
A £1 million fund has been launched to support trailblazing ideas and innovations that can accelerate the transition towards a more circular economy.  The role of resources in the circular economy can be summarised in 4 central tenets:
Reduce
Reuse
Recycle
Recover
The deadline for applications is Sunday 9 January 2022 with successful applicants being announced in May 2022.
You can learn more about the Million Pound Challenge and the circular economy on the John Lewis Partnership website.
Exeter Connect
Exeter Connect is hosting a 'Meet the Funders' online event on Wednesday 24th November, 2-4pm.
https://www.eventbrite.co.uk/e/meet-the-funders-tickets-191794912747
Local groups and organisations across Exeter are being invited to meet some of the key local funders and to start to build that all-important relationship with them.
We are delighted to be joined by:
National Lottery Community Fund
National Lottery Heritage Fund
Devon County Council
Exeter City Council
Devon Community Foundation
Making a successful grant application in this increasingly competitive field is often dependent upon understanding what a funder is really looking to invest in – what is going to press their buttons?
Funders will be telling us what their assessment criteria and priorities are and giving you the opportunity to ask them questions about your proposed project that you are seeking investment for.
This event will give you the opportunity to meet some of our key local funders and to start to build that all important relationship with them.
If you have any questions, please email us at info@exeterconnect.org.uk