Grants and Community News for 23rd March 2020 - Covid19 Support 23 March 2020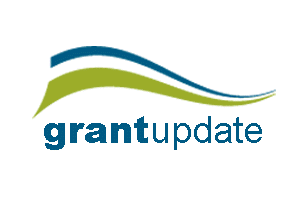 Martin Lewis Charity Fund – closes on Wednesday 25th March 2020
The Martin Lewis Charity Fund will release £1,000,000 to provide grants of £5,000 to £20,000 to small registered charities, or local arms of bigger charities, across the UK – to help with specific UK coronavirus-related poverty relief projects.
Examples could include food banks, charities engaged in community aid, financial advice help and more. My hope is to get the money distributed within the next couple of weeks, and he is looking for projects that are up and running, or are in the process of being set up – as we want to deliver help at speed. 
As this is all about speedy delivery APPLICATIONS CLOSE AT 11.59pm ON WED 25 MAR 2020 (it may be extended in the unlikely event that they don't get enough applications).
To apply visit: https://blog.moneysavingexpert.com/2020/03/i-m-making-p1m-available-to-fund-urgent-small-charity-coronaviru/
COVID-19 Emergency Grant: Hospitality Industry
This grant will be a one-off payment of £250 per household
The aim is to reach as many people as the fund allows.  If you have any questions please call our 24/7 helpline on 0808 802 0282 or if you are a member of Hospitality Action's Employee Assistance Programme please call 0808 802 2111.
You must be currently working within the UK hospitality industry or have worked in the industry within the last month.
Have savings of less than £1,000 per person or £2,000 for a family or couple (including rolling bank balance). They do not take into account any income you receive from state benefits.
You have either been made redundant or had your hours or pay reduced as a direct result of the coronavirus.
How to apply?
The application form will be available on their website at 0900 on 23/03/2020.
Provide evidence of your current or most recent employment within the hospitality industry by sending a copy of a full month's bank statement for the previous month showing your salary and name of employer.
Provide written evidence from your employer where you have either been made redundant or had your hours or pay reduced as a direct result of the coronavirus.
Email your completed application form and supporting evidence to the address included on the form.
Submit your email with the subject line 'C-19 Grant'
https://www.hospitalityaction.org.uk/get-help
National Emergencies Trust
The National Emergencies Trust (NET) is launching a fundraising appeal to help those most affected by the recent outbreak.
This is being administered by the Devon Community Foundation.
Please visit their site to either make a donation, or to apply for assistance.
Please note that if you wish to apply you will need to sign up for alerts on the site as the fund is due to be launched shortly.
http://devoncf.com/news/latest-news/devon-coronavirus-response-recovery-fund/
Support for Businesses
The Chancellor has set out a package of temporary, timely and targeted measures to support public services, people and businesses through this period of disruption caused by COVID-19.
This includes a package of measures to support businesses including:
a Coronavirus Job Retention Scheme
deferring VAT and Income Tax payments
a Statutory Sick Pay relief package for SMEs
a 12-month business rates holiday for all retail, hospitality, leisure and nursery businesses in England
small business grant funding of £10,000 for all business in receipt of small business rate relief or rural rate relief
grant funding of £25,000 for retail, hospitality and leisure businesses with property with a rateable value between £15,000 and £51,000
the Coronavirus Business Interruption Loan Scheme offering loans of up to £5 million for SMEs through the British Business Bank
a new lending facility from the Bank of England to help support liquidity among larger firms, helping them bridge coronavirus disruption to their cash flows through loans
the HMRC Time To Pay Scheme
For further details of the above schemes please visit:
https://www.gov.uk/government/collections/financial-support-for-businesses-during-coronavirus-covid-19
Neighbourly Community Fund
With the support of our partner businesses M&S, Lidl, Aldi, Danone and Coca-Cola European Partners, Neighbourly are launching a series of micro-grants of up to £400, to support good causes that are helping communities affected by the new Coronavirus outbreak.
Grants will be awarded to existing members of Neighbourly in UK and Ireland whose work will involve supporting members of the community suffering economically, socially or from ill health as a result of the outbreak. This may include, but not be limited to, elderly people, those on low incomes and people at risk of food insecurity.
Grants are unrestricted and can go towards food provision, emergency supplies, practical support, running costs, transport and other essentials.
To apply visit https://www.neighbourly.com/NeighbourlyCommunityFund